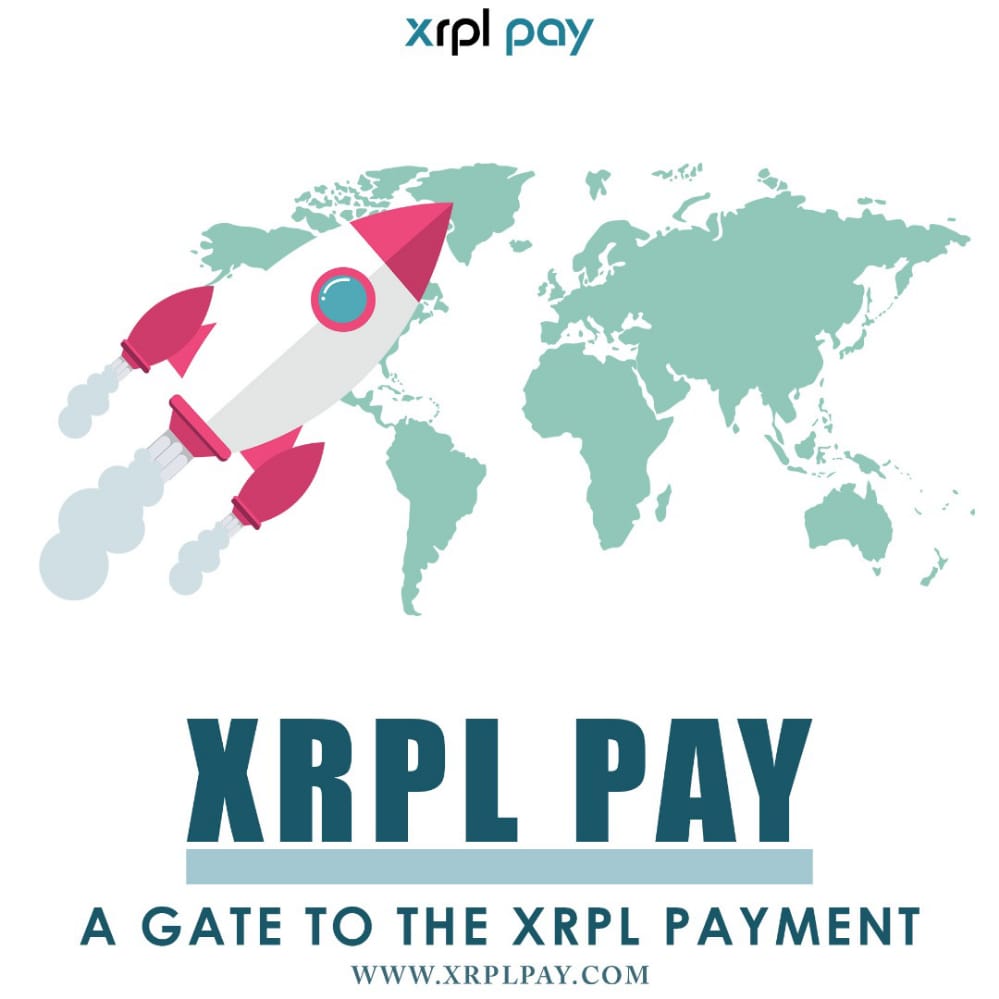 Washington, DC, 3rd Nov 2021, ZEXPRWIRE, Payment, for goods and services, is something that has been going on since the dawn of humanity. The only change has been how it has been put into practice. From bartering to cryptocurrencies, methods of payment have changed dramatically throughout human history, and we are between another wave of change.
Many will think that cryptocurrencies are the motivation for the payment revolution. crypto certainly works for new and different payment methods.
Payment solutions and portals are where the future of money and payment are heading.
XrplPay, a cryptocurrency payment ecosystem that is aware of the advancing of payment possibilities, notes how the change in payment options differs around the world, and in different markets.
Luckily for businesses owners with cryptocurrency enthusiasts, we offer the solution to accept XRPL currency payments to embrace and enhance, their offerings with cryptocurrencies, creating a mutually beneficial relationship.
The fact that XrplPay offer XRPL Token investing and spending opens up their market to a growing number of people, and at the same time, our ecosystem is normalising and helping adoption of XRPL Tokens into the mainstream market.
We are the new generation
Cash is slowing being phased out for more virtual forms of currency. Money can now be stored online or in your phone app.
But as the digital demands of people advance, so do the payment offerings. our XRPL payment system that started as one thing and has moved with the times to embrace a different way of making payments.
XrplPay, is much more than just a payments solution, you can do practically everything in everyday life through our platform, from looking and searching for a service to spending your XRPL based tokens on goods.
It appears that a dedicated payments solution needs to do much more than just payments. As people become more comfortable with the services then these service's popularity will increase. Our end to end solution facilitates product listing and invoicing for merchants through the built in and fully integrated POS system with XRPL wallet. And on the other end we provide business listing functionality for customers to find merchants who accepts XRPL tokens.
An XRPL currency offering
Out platform is hitting the right notes by allowing XRPL Tokens, which are still coming into existence and beginning to display signs of future potential, to attract a new type of user. With our ecosystem these digital tokens are being compared to something very similar to virtual cash.
some forward-thinking banks and financial services have recognised the value of Ripple blockchain, XRPL payment solution is introduced to entice new business, but also to normalise what could be the next, next, wave of payment possibilities. For example, more than 100 banks have signed up with Ripple, to transform cross-border transfers with blockchain.
With increased adoption, and use-cases, especially when it comes to spending, there will be a higher drive in the use of XRPL Tokens as a currency. However, the transition for people accepting XRPL Tokens will be critical, and it will likely be a bit of a process. Our business directory and Payment solution facilitates that transition.
XRPL Tokens and payments are tied at the hip. For XRPL Tokens to be mainstream, there needs to be a daily use case, which in the long run means you must be able to spend it. The more you can spend it the more people will be willing to accept it. At the start that spend will more often than not require a transition from XRPL Tokens to traditional money. Retailers, employees will be enabled to do cross border instant payments. we have a role to facilitating this.
Moving forward
The way in which people are making payments has been continuously evolving as new wants and needs emerge from the population. The path to mass adoption and acceptance always varies, but what is good to see is the potential of cryptocurrencies are being pushed by a payment method that has already made great strides to be the immediate future – XRPL Token payment solution.
Cryptocurrency payment solution will replace traditional cards and cash, but different technologies will be successful in different markets. Our white label product can be used for different use cases of XRPL based tokens.
The post The Future of Payments With Xrplpay appeared first on Zex PR Wire.
Information contained on this page is provided by an independent third-party content provider. Binary News Network and this Site make no warranties or representations in connection therewith. If you are affiliated with this page and would like it removed please contact [email protected]