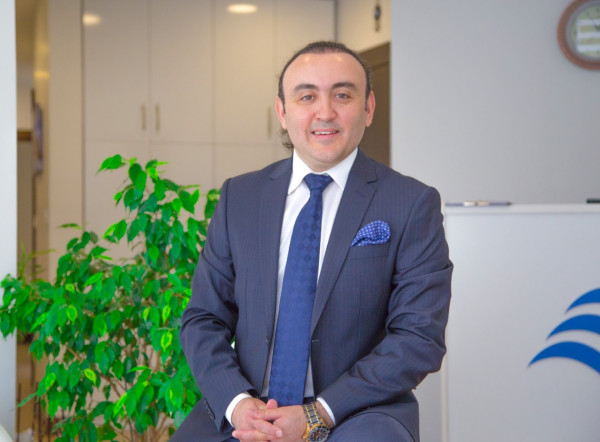 Istanbul, Turkey, 2nd Dec 2022 – If you need a plastic surgery and have been exploring your options, your research has undoubtedly led you to Istanbul, Turkey. One of the names you must have stumbled upon is Dr. Deniz Küçükkaya. According to many, he is one of the best – if not the best – aestheticians in Turkey.
Today, we'll talk more why Dr. Kucukkaya's Istanbul-based Plastic Reconstructive and Aesthetic Surgery Clinic remains a household name in the field of plastic surgery in Turkey. We will also discuss why hundreds of patients every year travel long miles to undergo an aesthetic procedure there.
Why Is Plastic Surgery so Popular in Turkey?
What makes Turkey such a popular destination for undergoing plastic surgery? According to myriads of satisfied patients who return from Turkey with nothing but words of praise, a combination of factors is at play. World-class surgeons, low prices, and hospitality are some of the leading reasons.
●        Turkish surgeons are world-renowned experts. Most of them receive superior medical education and practice in cutting-edge facilities under the supervision of world-class mentors.
●        The current generation of Turkish surgeons has years of practical experience under their belt. On top of their medical expertise, they also display a knack for entrepreneurship and hospitality.
●        Turkish clinics are state-of-the-art medical facilities. They are equipped with the latest medical technology and designed for the ultimate healthcare experience and patients' comfort.
●        Since they welcome patients from all over the world, Turks specialize in medical tourism and provide all-inclusive pampering packages, including hotel stay, VIP transport, and more. 
Despite all this, it's still cheaper to plan a trip to Turkey and undergo an operation there than to have the same procedure and level of service in the US, UK, or the bigger part of Europe. Affordable prices are a significant competitive edge for Turkey, as it makes premium care available on the budget.
Why Are Plastic Surgeries Cheaper in Turkey?
It's normal to assume that low prices offer low-quality surgery procedures, but that's not the case with Turkish surgeons. Turkey can afford to charge less than other developed countries because the costs of living are significantly lower.
Consequently, Turkish clinics enjoy a relatively low cost of doing business. Economic prosperity enables fierce competition, and many top-class surgeons own private clinics. As that often happens in saturated markets, Turkish clinics must keep their prices low to stay competitive.
Dr. Deniz Kucukkaya Plastic Reconstructive Surgery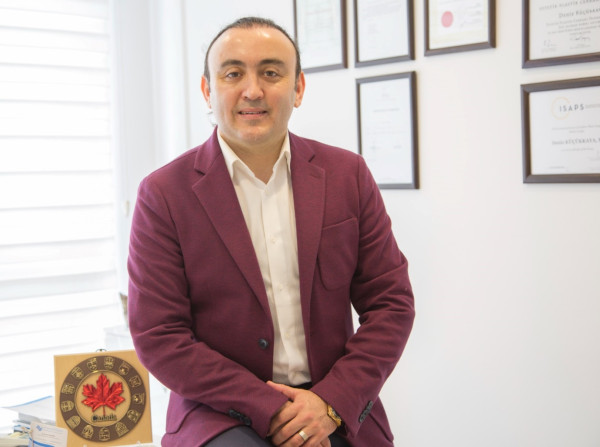 Turkey is a country of outstanding surgeons. In every field, being the best of the best is difficult, but Dr. Deniz Kucukkaya stays at the very top of plastic, reconstructive, and aesthetic surgery in Turkey. Though he operates in many private hospitals in Istanbul, he is also running his clinic.
Doctor Deniz Küçükkaya, too, was a student of Turkey's progressive medical education system. Having graduated from Istanbul University Faculty of Medicine, he continued his training and received specialist degree in Plastic Surgery from Haydarpasa Numune Training and Research Hospital.
He spent most of his career in compulsory service but is now at the helm of a private clinic he established in 2010 in Istanbul. Doctor Deniz Küçükkaya holds numerous medical certificates; his studies have been presented at specialist conferences in Turkey and abroad.
Doctor Küçükkaya was named the best plastic surgeon in Turkey by many.
What Kind of Services Does Dr. Kucukkaya Offer?
Dr. Küçükkaya offers a range of aesthetic procedures in his comprehensive plastic surgery practice. Turkey is a popular destination for receiving hair transplants, but other applications are just as high in demand. The complete list of procedures at Dr. Kucukkaya's clinic includes the following:
●        Facial aesthetics – Including face shaping, face and neck lift, forehead lift, brow lift, lip augmentation, and ear surgery;
●        Breast augmentation – The clinic also offers breast lift and reduction surgeries, as well as gynecomastia;
●        Body aesthetics – Dr. Küçükkaya performs aesthetic surgeries on legs, hands, arms, and abdomen. Other procedures in this category include VASER liposuction and buttock aesthetics;
●        Hair transplantation; 
●        Genital surgery; 
●        Medical aesthetics – Botulinum toxin and filler approach; 
●        Combined operations; 
●        Fat injections. 
Dr. Kucukkaya's website presentation provides an in-depth explanation of each procedure – how they are performed, who can benefit from these surgeries, and what to expect during and after the recovery process. For additional information, you can contact the clinic via email or phone.
What Kind of Improvement Should You Expect?
When you're trying to decide between many plastic surgeons in Istanbul, it's helpful to have the opportunity to see the results firsthand. Naturally, you'll want to know what to expect before you board the plane.
If you don't know anyone who's been a patient at Dr. Kucukkaya's Plastic Reconstructive and Aesthetic Surgery Clinic, you can find many success stories of Dr. Kucukkaya's former patients online. The clinic's website also offers a Before & After section with pictures that show patients after the procedure. 
The ultimate goal of all aesthetic surgeons is to achieve natural-looking results. But making necessary aesthetic improvements that don't look plastic requires not only technical skill but also artistic finesse. Many of Dr. Kucukkaya's photographs show that his team possesses both of these qualities.
Get Natural-Looking Results at Dr. Kucukkaya's Clinic
There are many plastic surgeons in Turkey who promise excellent results for a fraction of the price you'd pay in the US, UK, or Europe. But be careful – not all of them can deliver on this promise. Dr. Küçükkaya sets a rare example of medical skill and quality that stays unchanged throughout the years.
Dr. Küçükkaya leads a skillful and attentive medical team that helps him create a uniquely enjoyable experience that his clinic is known for. If you have any questions regarding your trip, the procedure, or the recovery process, feel free to contact Dr. Küçükkaya and his friendly staff at the clinic.
If you're planning a plastic surgery in Istanbul, Dr. Kucukkaya's clinic is an obvious choice.
Media Contact
Organization: Op. Dr. Deniz Kucukkaya
Contact Person: Dr. Deniz Kucukkaya
Email: [email protected]
Website: https://en.denizkucukkaya.com/
City: Istanbul
Country: Turkey
The post Dr. Deniz Kucukkaya – One Of The Best Plastic Surgeons in Turkey appeared first on King Newswire.
Information contained on this page is provided by an independent third-party content provider. Binary News Network and this site make no warranties or representations in connection therewith. If you are affiliated with this page and would like it removed please contact [email protected]